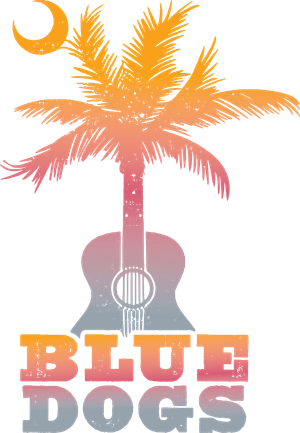 Hi Dog People! 
Hope you are enjoying your summer in whatever ways you can. Thank you for coming out to support us at the Windjammer last month. We had two great shows and were able to keep everyone safely distanced and happy. We had a great time!  
Our next show this summer is planned for Labor Day weekend. We're excited to head back up the coast to headline Downtown Pawleys Live on Sunday, September 6th. Check out more information at bluedogs.com/shows 
We'll be doing our best to make sure these shows can continue to happen safely for all of our fans. If anything changes, we'll let you know as soon as possible in the event that they need to be rescheduled or canceled. 
In the meantime, we have some fun online events in the works that we hope you'll join us for. Stay tuned to our website and social media for updates. If you're missing some tunes, you can always subscribe to our YouTube channel at youtube.com/TheBlueDogs or check us out on Spotify at https://sptfy.com/bluedogs 
We'll see you soon!