Join us for a Virtual Labor Day Weekend!
Friday, September 4th @ 9pm     //     Sunday, September 6th @ 8pm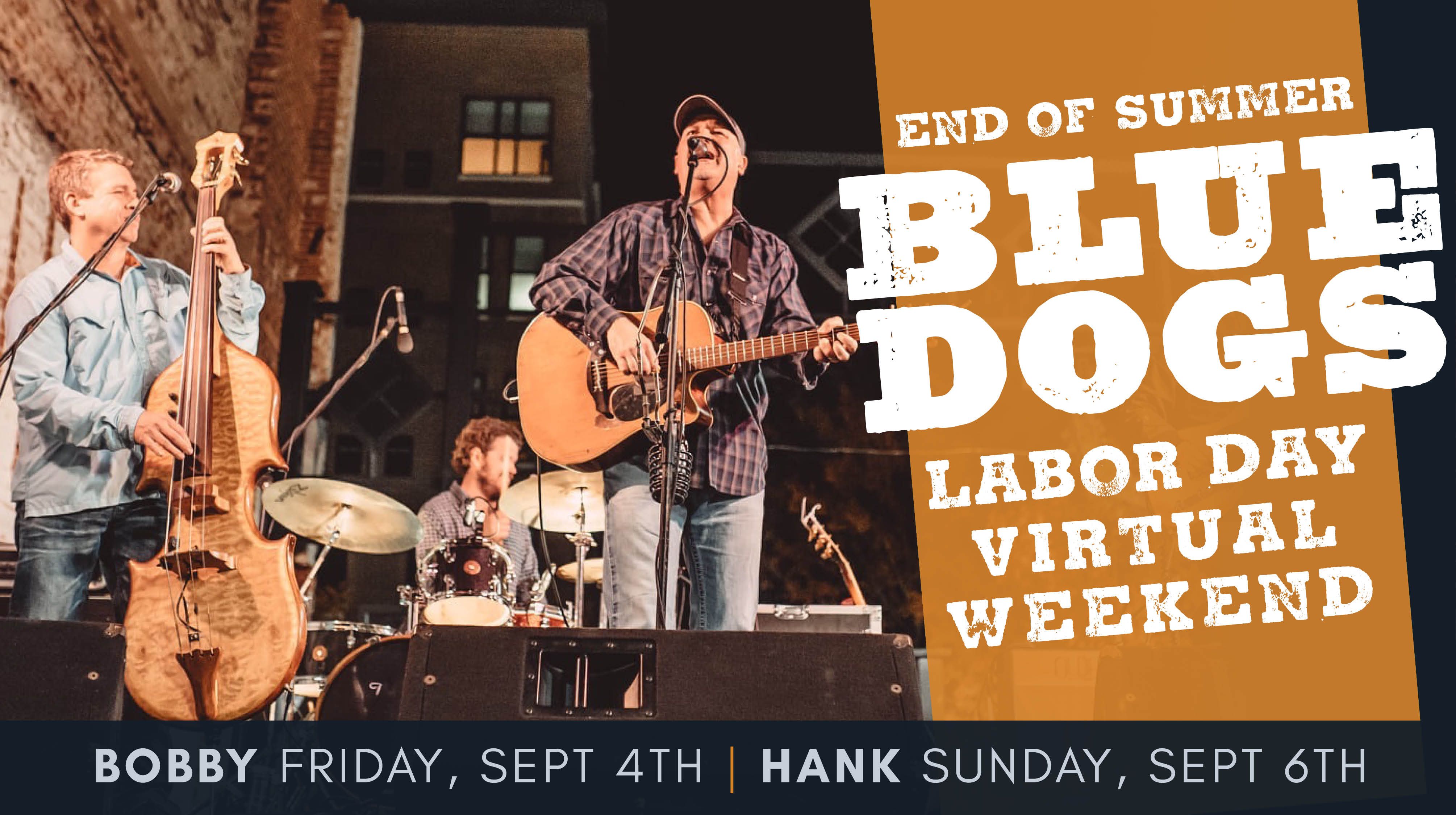 Close out the summer with the Blue Dogs Virtual Labor Day Weekend shows!
One weekend, two shows.
Bobby's going live from his house in Charleston on Friday, September 4th at 9pm.
Hank will play a very special Sunday show from Rock Hill on Sunday, September 6th at 8pm!
Tune in on our Facebook Page!